Meet Our Employee of the Month: Jesse Rosenthal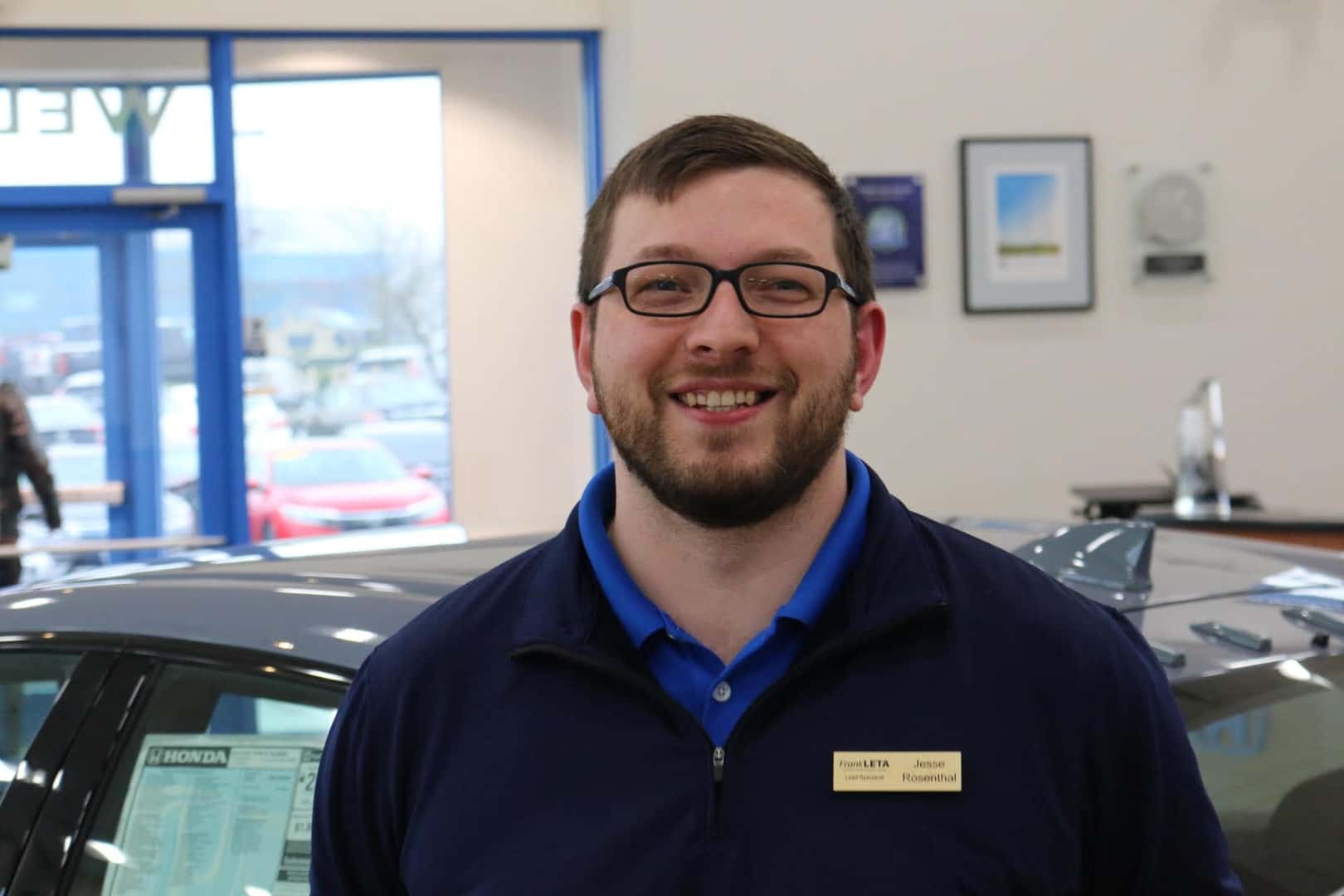 You've likely seen his face floating around our dealership showroom, and if you've purchased a vehicle from us recently, chances are he helped you do so! Not only is Jesse our fantastic sales manager, he's also our April employee of the month!
Check out a little Q&A with Jesse below to get to know him better!
Q. How long have you worked in the automotive industry? 
A. "Nearly two years."
Q. What made you choose to work for Frank Leta?
A. "My friend (and Frank Leta employee) Steven Goldstein recommended working here."
Q. Name one thing you can't get through your workday without. 
A. "Caffeine and the 'Pug of the Day.'"
Q. What are the three most important things in life to you?
A. "My family, freedom, and career."
Q. You're on your lunch break and can eat at any restaurant in St. Louis–where would you go? 
A. "Dirty Dogz!"
Q. What's your favorite thing to hear from a customer? 
A. "That they are excited about their new vehicle or that they have a friend or family member they are sending to me."
Q. You have a free Saturday–what do you spend it doing? 
A. "Spending time with my family."
Q. Finish this sentence: "If I wasn't working in the automotive industry, I would be doing ______________". 
A. "I always wanted to be a firefighter!"
Q. What is one thing people would be surprised to learn about you?  
A. "I have a pet tortoise."
Congratulations on being named employee of the month, Jesse! Want to get to know us more? Follow us on Facebook, Instagram, and Twitter!