Meet Our Employee of the Month: Paul Votaw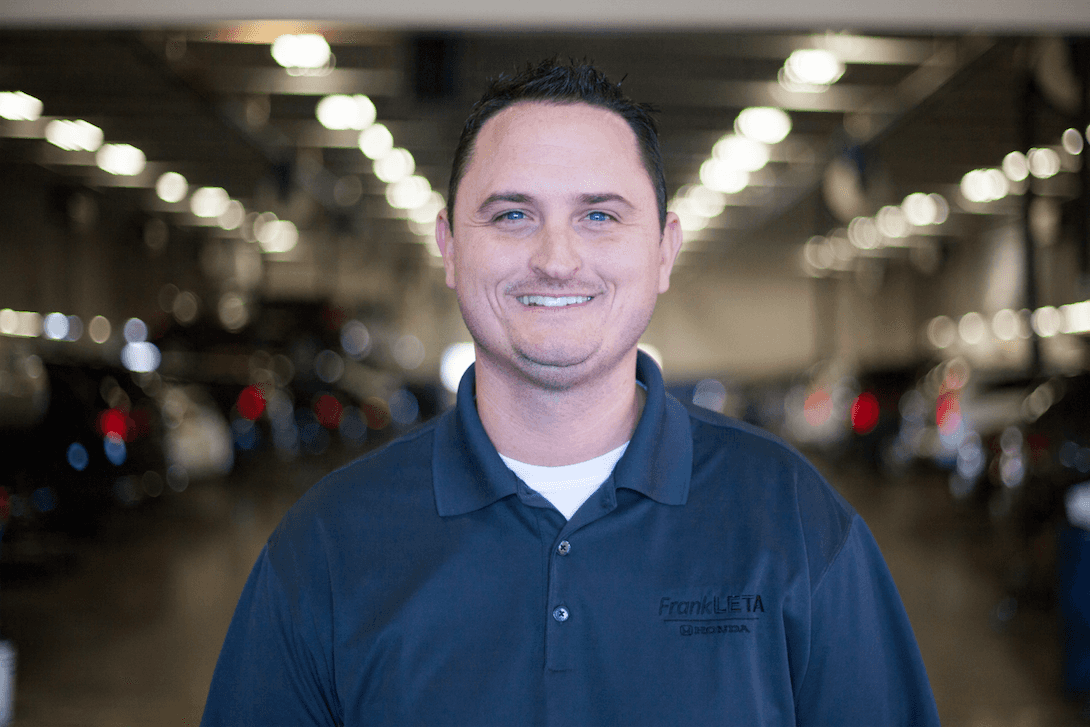 Part of what makes our service department so spectacular are the incredible service advisors. Our customers come to us expecting honest advice, a detailed overview of their vehicle's health, and the best service from start to finish. Paul is not only one of our friendly service advisors who helps make that happen, but he's also our May employee of the month!
I chatted with Paul for a little getting-to-know-you Q&A and here's what he said…
Q. How long have you worked in the automotive industry? 
A. "I've worked in the automotive industry for 18 years."
Q. What made you choose to work for Frank Leta?
A. "Frank Leta Honda was highly recommended by some people that I had previously worked with."
Q. Name one thing you can't get through your workday without. 
A. "Coffee!"
Q. What are the three most important things in life to you?
A. "(1) My wife, kids, and family, (2) my good friends, and (3) the Green Bay Packers."
Q. You're on your lunch break and can eat at any restaurant in St. Louis–where would you go? 
A. "Maggiano's Little Italy."
Q. What's your favorite thing to hear from a customer? 
A. "Thanks for the great service!"
Q. You have a free Saturday–what do you spend it doing? 
A. "Anything as long as I'm with my wife and kids."
Q. Finish this sentence: "If I wasn't working in the automotive industry, I would be doing ______________". 
A. "I would be working for ESPN."
Q. What is one thing people would be surprised to learn about you? 
A. "I'd like to learn how to play the guitar!"
Congratulations on being named employee of the month, Paul! Want to get to know us more? Follow us on Facebook, Instagram, and Twitter!