Most Reviewed Honda Dealership in O'Fallon and St. Louis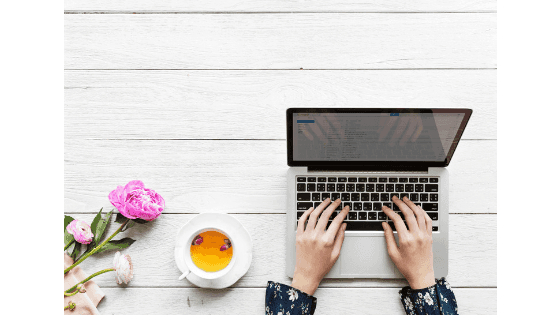 Most Reviewed Honda Dealership in O'Fallon and St. Louis
If you've ever spoken to a business owner, you've likely heard how important online reviews are to their business. Whether they run a car dealership, clothing store, or restaurant, reviews have the power to take a business to the next level (or do the opposite). This is why we take our online reviews so seriously, and why we're proud of the reputation we've built in our St. Louis and O'Fallon, MO communities.
We invite you to read what customers are saying about us on Google or Facebook any time, but to take the work out of it, we're sharing some of their reviews with you right here!
St. Louis Honda Dealership Reviews
We're proud of the work we do in both our service and sales departments, and we always make it a priority to treat our customers the way we'd like to be treated. Customer Jessie L said, "The most impressive or enjoyable part of our experience at Frank Leta Honda was the excellent customer service. We were treated with respect and consideration at every level of the service. Every staff member made sure we were well taken care of and our every need was met. Most of all, they made sure we got what we wanted and needed. Being respected throughout the process made everything go smoothly. Not feeling forced to do something we did not want to do was an added bonus. Robbie McDonnell, the salesman, and Brett LaCroix, the sales manager and their team members were outstanding! My husband and I felt very respected by all of them. I so appreciated the compassionate treatment I received as I was going from the hospital to the dealership due to some medical issues. Their flexibility on picking our car up and the time was greatly appreciated. The consideration of the Frank Leta team at that location for my situation and comfort was amazing. We are very happy with our new Honda CR-V! Our family is very loyal, and we can see a long relationship with us and purchasing vehicles at Frank Leta Honda."
We also understand that every circumstance is different, and that some customers come in to purchase a vehicle after a not-so-pleasant experience (whether a bad encounter at another dealership in town, or following a car accident). Customer Marissa W wrote, "I have been a customer with Frank Leta since I purchased my 2010 Civic in 2011. Two weeks ago, I lost control of my vehicle and hit a concrete median that my insurance deemed as totaled. Since day one I began to explore my options and was contacted by Nic H. Although I was not ready to come test drive a car until I heard more from my insurance, he kept in contact with me. When I was finally ready, Nic came in on HIS DAY OFF to make sure I was taken care of. He was very knowledgeable of the vehicles I was looking at and very mindful of my price point. I decided on a 2018 Honda Accord LX that had numerous features and Nic was kind enough before I drove off the lot to go over everything to make sure I was comfortable with it. I cannot recommend him enough! Although it has been a stressful two weeks, Nic made the process so easy and really went above and beyond to make sure that I was taken care of. If you are looking for a new car, I highly recommend Frank Leta and Nic. Thank you for making my experience so pleasant."
Auto Service Reviews
Just as we're proud of the work our product specialists provide to our customers, our service department takes just as much care in treating our customers with the utmost respect and take the time to clearly explain any and all work they recommend be done to your vehicle. Customer Timothy M. wrote, "Doug Kovac did a great job of getting me scheduled, work completed in a timely manner, and out on time. The work was done cleanly. He took time to explain the significance of the service recommended in keeping my vehicle up to date. I like that he and others around him take pride in the work they do. Doug also showed an enthusiasm for the work he does. Keep it up!"
We also believe that you shouldn't have to worry about being overcharged for service on your vehicle (or told you need a service performed when you don't). We think through every recommendation we give our customers when it comes to servicing their vehicle, and we make it a priority to get you back on the road safely while costing you the least amount in the end. Customer Jeffery P. wrote, "We have been servicing multiple vehicles here for years. The staff and amenities are intentionally nice, but the bottom line is, I have consistently received outstanding prices on all service work. They honor military service and are generous with coupons. I have received spontaneous complimentary oil changes. The oil change prices have been so good, that I actually switched a new Toyota Tacoma to be serviced here rather than a much more expensive local Toyota dealership. I also get all our new tires for our vehicles here, and end up getting better deals than mom and pop shops. We've gotten wheel bearings replaced, a timing belt and a water pump, all at a better price than other mechanics (I research), and of course this includes quality OEM parts. No one has prompted me to write this review, but after years of great service work pricing, and a complimentary oil change for no reason, I feel the need to say thank you and to highly recommend their service department. I have also been to many other local and out of state Honda dealerships, Frank Leta ranks first in staff, service, amenities, and quality facilities."
We invite you to read more reviews about Frank Leta Honda on both Google and Facebook. Better yet, we invite you to come by the dealership any time to experience first hand the care we take when working with each and every one of our wonderful customers.