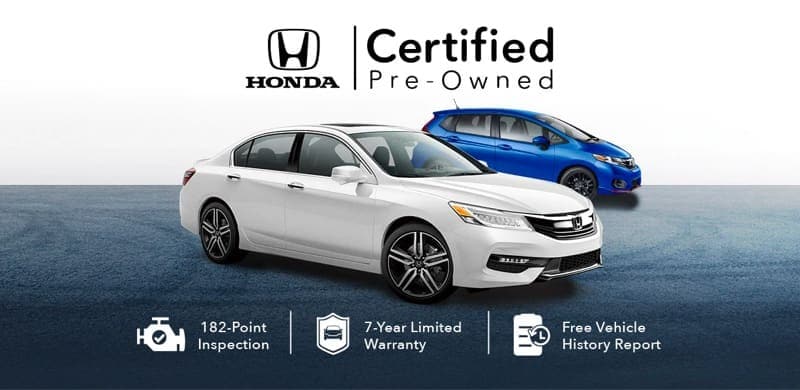 Certified Pre-Owned
Nothing compares to the quality of a Honda. No other program comes close.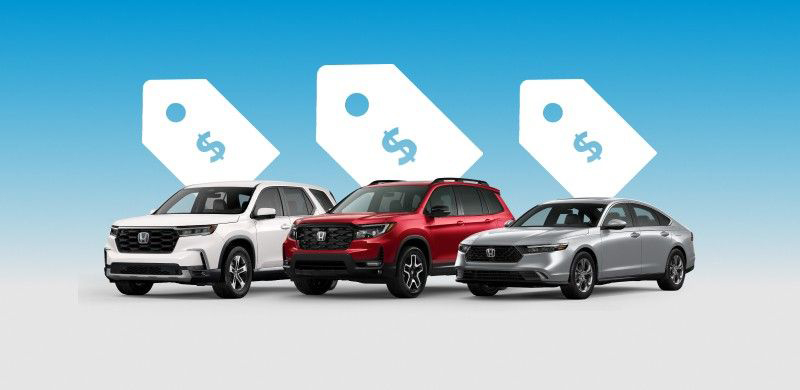 Current Offers
See this month's featured current offers going on now on new Honda vehicles.
Our Reviews
Best car purchasing experience to date. Zach Hamzeh, and Matt were up front and honest about everything. I highly recommend this dealership!!
Had a great buying experience at Frank Leta Honda. Kyler is an amazing sales person and a cool guy. Helped a lot in finalising the deal. Got my CR-V Hybrid, My first car in US and very happy with the experience.
Last Friday I called to get my emissions test done along with some other car repairs for my 2019 Honda Civic. I was offered same day service which was at most convenient. I am not one to leave reviews, but this service deserved the review. Aaron Nedved was the Honda employee that helped me in relation to my car. He couldn't have been more helpful and kind. He made my time at Honda comfortable and easy. I highly recommend that if you need any service to your car that you not only go to this location but that you see Aaron. He gives out his personal cell and keeps you promptly updated on your car's status. Thank you, Aaron!
We worked with Dave at Frank Leta Honda and it was like working with our best friend! He made the car buying experience extremely comfortable and stress free. On top of that, the building was clean and everyone there was very nice. We were in and out pretty quickly, and there was no awkward silence in between the waiting for finance. Dave kept the conversations flowing, and kept us laughing! Would definitely recommend calling Dave if you are in the market for a new vehicle.
Tyler S. Is the reason I keep coming back to Frank Leta Honda! He goes above and beyond to make sure my customer experience is amazing each time.
It was great except they got my name wrong in the system. It's "Maria" not Mariah
We purchased a new 2023 Honda Pilot Elite from Frank Leta Honda in O'Fallon! Our past experiences with car dealers had us going in very apprehensive but Ken & Elyse were AMAZING! From start to finish they worked with us to ensure we were happy and comfortable making this purchase! It was obvious they cared about us and not the sale! They checked in with us a few days after to ensure everything was going well and that we liked the car. Honestly, I can't say enough good things about our experience and the Vehicle (which is seriously so incredible), because for the first time ever, buying a vehicle was fun! Ken was hilarious, kind and approachable and treated us like friends he had known for years! Seriously, if you are in the market for a new vehicle and want to enjoy the process, go to Frank Leta Honda!
Great buying experience with Kyler DeGaeto and Frank Leta Honda. This is our second purchase from Leta and we'll keep on coming back. Professional and friendly. Thanks again, Kyler!
Kyler was very professional and very helpful !! Knew the product and helped me set up my settings. GREAT SALESMAN ---
It's my first Honda and it's been pleasure working with Kyler. Great experience overall! Kyler was very helpful in answering all my questions and help me navigating through car functions. I will definitely recommend Frank Leta Honda for buying new or used car.
Kyler DeGaeto was a pleasure to work with. He was efficient and kept me informed at every step of the way. I was able to get the exact vehicle I wanted.
Kyler DeGaeto was very helpful and got us the truck we wanted at a fair price.
We sold our 2018 Jeep Compass 4x4 to (Andrew ) Frank Leta Honda in O'Fallon Missouri on 02/11/2023. Andrew is literally one of the nicest guys you will ever meet in the car business. He is the most honest straight foward man you will do a transaction like this with. He does what he says.. and that's rare in the business of buying and selling cars. If you have a car to sell call Frank Leta Honda and ask for Andrew..you will not regret it. Before you sell or trade your car call Andrew. You won't be sorry. Best price and as smooth as a transaction can be. Bravo Andrew ...Brovo.
Very fast and efficient service process. Drive-thru.
Kyler degaeto was patient and helpful as we selected a truck within our price range.
Kyler was friendly, knowledgeable, trustworthy and extremely helpful. I highly recommend Kyler at Frank Leta Honda when you're purchasing a car.
Had an excellent experience with Kyler DeGaeto at Leta Honda! Thank you for getting us a great deal!
They talk too much but yeah , dealerships 😆
Kyler and his team were extremely helpful. Thank you for making our used car buying experience transparent and easy.
Ben was very helpful and friendly. Excellent service.
Tim is my service manager. He is the best. I love going to this dealership (everyone there is really nice!!). Tim welcomed my family and I to the dealership. He took excellent care of my car requests.
Best day ever with the superstar, Ben, at Frank Leta!! Thanks for everything!!
We waited 5 months for are CRV to come in, the cost were up front and the same 5 months later! Kyler Delgato was professional!

Your St. Louis Honda Dealership
---
Welcome to Frank Leta Honda
Frank Leta Honda welcomes you to our local St. Louis Honda dealership near you. Visit our Honda Showroom, Service Center, Finance Center, Leasing Office, and Auto Parts Store, all under one roof, to best serve you and your family. Whether you are looking for Honda Deals, Service, Finance, Selection, or Online Car Buying, Frank Leta Honda is here for you.
---
Honda Cars for Sale Near St. Louis
The Frank Leta Honda dealership is your local dealer, offering Honda cars, trucks, SUVs, and minivans for sale and lease in the St. Louis, MO, area. Whether you're looking for a great deal on a new, used, or certified pre-owned vehicle for sale, you're sure to find something special at Frank Leta Honda.
---
Honda Service, Finance & Leasing Center Near MO
Our Honda Service, Finance, & Leasing Center Near St. Louis is your go-to source for all your Honda needs in one convenient place. Our St. Louis Honda dealership's team of lease and finance specialists, certified technicians, and genuine Honda parts experts are ready to offer you an exceptional experience at Frank Leta Honda.
---
St. Louis Honda Dealership In O'Fallon MO | Frank Leta Honda
Get Directions To Frank Leta Honda