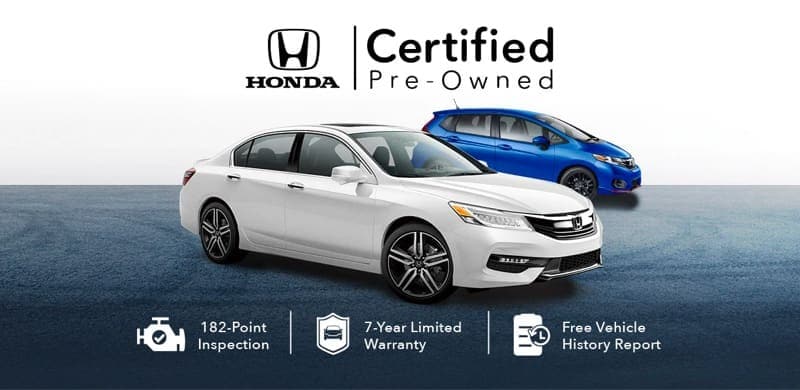 Certified Pre-Owned
Nothing compares to the quality of a Honda. No other program comes close.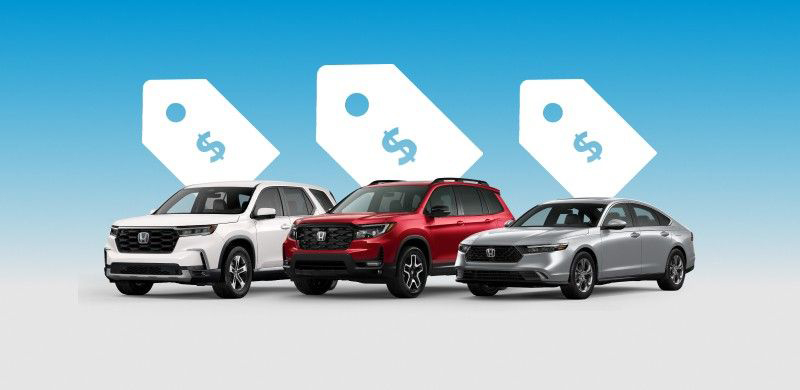 Current Offers
See this month's featured current offers going on now on new Honda vehicles.
Our Reviews
Man, if you're near O'Fallon MO and looking for a car, you've got to check out Frank Leta Honda and ask for Demarcus. He is like the friendly neighbor who always give you straight-up advice. I felt like trust and transparency was his main game, no sneaky stuff. The prices? Spot on. Felt like I walked away with a genuine good deal even during times like these. If you want a stress-free car hunt with real folks, hit up Demarcus and his team at Frank Leta Honda. Cheers to them!
Everyone at Frank Leta was fantastic! I spoke with 40+ dealers during my search for an FL5 Type-R, and they were easily the best. They were up front and fair with their pricing, stuck to their word throughout, and really cared about me beyond the deal itself. I've spoken with almost every Honda dealer in the entire Midwest, and they were #1. Special thanks to Elyse, Jordan, and Jay, who were crucial to making this deal happen!
We bought a Honda CRV EXL from Frank Leta about a week ago. Our sales rep, Steve Wallace, was a delight to work with. Right from the beginning, Steve was nice to talk to, gave us all the information about different options we had wrt to different models, was patient with all the questions we had, and once we had decided on going with the CRV, kept us duly informed on the delivery date of the vehicle. What I liked the most was the transparency in all the information given to us along with the purchase transactions. Steve also went out of his way to make sure that we received the best deal for our dollar. I would definitely recommend buying your vehicle from Frank Leta (and if you can ask for Steve, even better).
Amazing service, great experience, thanks to my dad, Ken Grams and the amazing staff I now have a safer car. Thank you to everyone especially Ken Grams at Frank Leta Honda.
Thanks for the amazing experience, congrats to my girlfriend for getting her new car, thanks to Ken Grams and staff at frank leta for helping us out!
In 2021 I traded my rusted piece of junk Chevy and bought my Honda CRV EX-L from Frank Leta Honda and just fell in love with it. Due to an excellent first time buyer experience, I came back in 2023 unsure if I wanted to trade, just looking around. Ryan was straightforward explaining everything if I wanted to trade, and made me a great offer on my 2016 Honda. I just bought a new 2024 Honda CRV EX-L from Ryan Pennington! My new Honda was on order and Ryan kept me updated. The staff is amazing and friendly! I always feel at ease walking into their offices. There is never a hassle. Ryan was great to work with, honest, respectful and knowledgeable, and made the whole process run very smoothly, working around my schedule.I live and work in IL. I highly recommend Ryan and his financial team. The financing went through without a hitch. Frank Leta Honda truly makes getting Honda financing easy. Thank you both for a smooth process. I'm really enjoying driving it. It's everything I thought and beyond! They really stand behind: "The Power of Dreams"
Ryan Pennington was absolutely awesome during the purchase of our 2023 Honda Accord. If you are in the market for a new Honda, he is your man. Thanks again Ryan!
Ryan Pennington was awesome during the purchase of our 2023 Honda Accord. If you are in the market for a new Honda, Ryan is your guy. Thanks again Ryan!
We worked with Kyler Degaeto when purchasing our Honda Accord Sport. He was great!
Malachi and the team provided an excellent first time buyer experience. His communications were timely and clear. My wife and I especially enjoyed the great child play area, complete with many activities including a tea set, coloring books and crayons, and a tv playing Paw Patrol! We enjoyed the diverse complementary beverage and snack selection as well as interactions with all of the sales staff. We'll definitely recommend this dealer to our friends and family.
Just bought a new certified pre owned vehicle from Frank Leta, my experience working with this dealership and my sales guys Fred & Matt made this process seamless and had great communication from start to finish. Thanks Again FRED W & MATT L! I love my new car and appreciate your help and support!
I bought my car from Frank Leta Honda brand new in January 2022. I have come to them for all of my routine maintenance since then. The staff is really great. If you go in for any service I highly suggest working with Tyler Saliski. Tyler is amazing. He is very honest, and pays attention to detail. I have OCD and can be very particular about what I want. He remembers everything and takes care of it. Tyler has always been very nice and true to his word. Kevin Gundy who oversees the entire department is just as awesome. He is very kind, helpful, and understanding. It almost feels like you're family. It's rare to find a service department that genuinely takes care of their customers the way they do at Frank Leta. I can't recommend them enough!
Steve Wallace and Randy and the whole staff at Frank Leta were all incredibly nice. While there was a glitch with the delivery date (leftover production issues from COVID) of my CRV, Steve was always happy to answer my questions about the delay. Frank Leta is a classy place with classy people handling the business, and btw, I love my 2024 CRV! I highly recommend FLH.
My salesperson, Kyler, could not have more helpful. I've purchased several new vehicles the past 7 years and by far, he's been the best. Always available, even on his days off to answer my questions and a few times, anticipate my question. Never pushy like some sales people are. He's an asset to Frank Leta Honda and I look forward to having him as my salesman again. Honestly, it's not just about price, but the level of service he offered, which made a 1300 mile drive home worthwhile.
Steve Wallace took wonderful care of us and made the car buying process seamless! Steve was very knowledgeable and professional. We'd highly recommend him for any future car purchase.
Kyler is amazing! He helped me feel 100% satisfied with my new car. He even let me have an extended test drive to insure this is the car I wanted. Kyler was able to answer ever question I had about the car, prices and found me the best deal. Everyone here at Frank Leta is nice and helpful. I will definitely recommend Frank Leta to anyone wanting to purchase a new vehicle. I know I will be back for all of my services needs.
If I could give them 10 Stars I would they are straightforward and helpful. My car was a piece of junk they saved me from that and it means a lot to me. I recommend them to anyone who is buying a car do not go anywhere else they will work with you! And most certainly don't forget about Fred white the best salesman in O'Fallon.
I had an excellent experience in Frank Leta Honda buying a new car, Zach Lawhead was pleasant and so helpful and explained everything about my car and what was the selling price. He went above and beyond and helpful, he made the process smoothly. I was so satisfied. I highly recommend. Great service and they know their stuff.
Ryan and Demarcus were amazing to work with. Super sweet, knowledgeable and extremely patient to deal with my many shenanigans. Highly recommend working with them. If they aren't there, come back another day! Thank you guys for all the help with my (new to me) car! 👏🏼👏🏼👏🏼
Great experience purchasing my Honda! Thank you DeMarcus for making the entire process so easy!
After going through an unfortunate circumstance with my last car, I had to find a car pretty quickly. Thank you to Ryan Pennington and Steve Wallace for being patient and being awesome salesmen!
Ken was helpful, competent, and communicated well throughout the car buying process.
I had a great experience especially it being my first time going to a dealership I will say Steve Wallace made things easy to figure out! Very patient with the process and very helpful! Very positive in the whole experience! I also wanted to thank ,Jacob Fuller, I believe is his name, in the finance department for assisting as well in helping me figure out the best course of action on the financial side! They both helped me achieve getting a car and if anyone is looking for a car and needs a team that can provide knowledge and detail of any car and give a welcoming experience, I would definitely go to them! Lovely environment! Thank you again!
We had a wonderful car buying experience with Kyler. He was a friendly, knowledgeable sales associate.

Your St. Louis Honda Dealership
---
Welcome to Frank Leta Honda
Frank Leta Honda welcomes you to our local St. Louis Honda dealership near you. Visit our Honda Showroom, Service Center, Finance Center, Leasing Office, and Auto Parts Store, all under one roof, to best serve you and your family. Whether you are looking for Honda Deals, Service, Finance, Selection, or Online Car Buying, Frank Leta Honda is here for you.
---
Honda Cars for Sale Near St. Louis
The Frank Leta Honda dealership is your local dealer, offering Honda cars, trucks, SUVs, and minivans for sale and lease in the St. Louis, MO, area. Whether you're looking for a great deal on a new, used, or certified pre-owned vehicle for sale, you're sure to find something special at Frank Leta Honda.
---
Honda Service, Finance & Leasing Center Near MO
Our Honda Service, Finance, & Leasing Center Near St. Louis is your go-to source for all your Honda needs in one convenient place. Our St. Louis Honda dealership's team of lease and finance specialists, certified technicians, and genuine Honda parts experts are ready to offer you an exceptional experience at Frank Leta Honda.
---
St. Louis Honda Dealership In O'Fallon MO | Frank Leta Honda
Get Directions To Frank Leta Honda