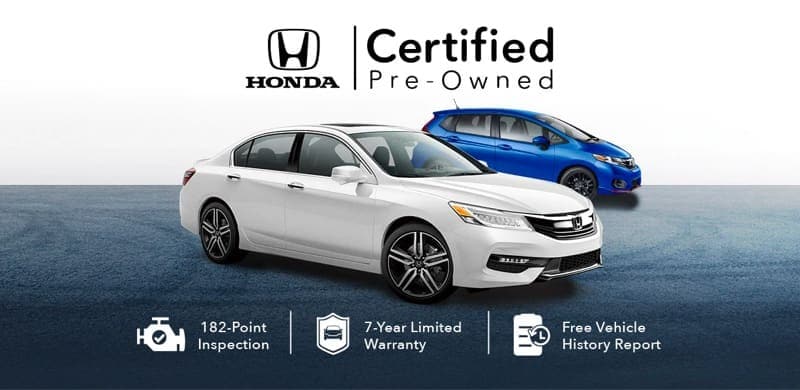 Certified Pre-Owned
Nothing compares to the quality of a Honda. No other program comes close.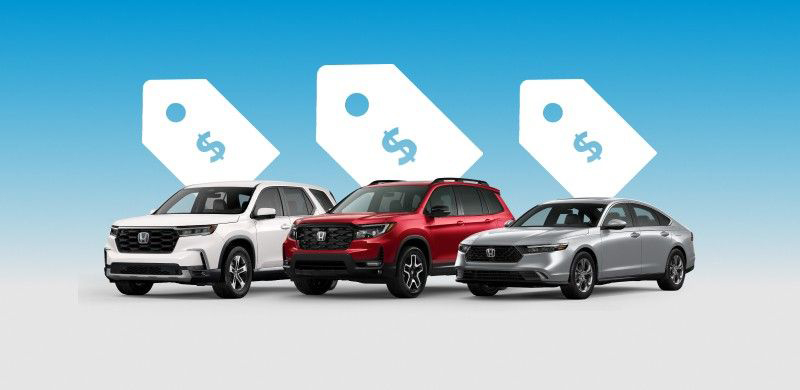 Current Offers
See this month's featured current offers going on now on new Honda vehicles.
Our Reviews
Had an excellent experience with Kyler DeGaeto at Leta Honda! Thank you for getting us a great deal!
They talk too much but yeah , dealerships 😆
Kyler and his team were extremely helpful. Thank you for making our used car buying experience transparent and easy.
Ben was very helpful and friendly. Excellent service.
Tim is my service manager. He is the best. I love going to this dealership (everyone there is really nice!!). Tim welcomed my family and I to the dealership. He took excellent care of my car requests.
Best day ever with the superstar, Ben, at Frank Leta!! Thanks for everything!!
We waited 5 months for are CRV to come in, the cost were up front and the same 5 months later! Kyler Delgato was professional!
Zach was so awesome to work with. He took his time working with us and explaining every step. Great experience. 3rd straight vehicle we bought at Leta. They are the best!!
Jordan was a great salesman. Very helpful.
Kyler and Hanzeh was super to work with! We're coming back to this team for sure!
This has been the best experience choosing, purchasing, and financing my new car! I love Zach as he made it possible for me to feel confident in the choice of car I was going to buy. He was patient, kind, and the most truthful salesman! I ended up purchasing a used Honda Pilot! I ❤️ it and love Leta's professionalism and service! When you go to purchase a car, ask for Zach! In addition, the financing process was seamless! Hamzeh WAS THE BEST! Ask for both! They will not disappoint and you will leave knowing you've made the right choice!!!! Thank you!!! Thank you Veronica Kirkpatrick
We had an awesome, stress free experience! This is my first time purchasing a car and Ken helped so much and answered all of our questions, and was so patient the whole time. 10/10 experience, couldn't complain if i wanted to. Ask for Ken when you go, he was the best!
Dealt with Ken Grams and had a great experience! Due to the shortage of new vehicles it took a while to find the right vehicle but Ken was with us every step and sent weekly texts to keep us updated. Great guy at a great dealership.
Steve Wallace helped me get my first car. Worked hard through 2/3 days to get me the loan needed to drive off the lot! Would buy again
Very professional, not pushy, high class operation. Kyler Degaeto was on top of everything and kept us informed during the entire process.
Kyler DeGaeto was awesome in helping us get a new ride. Hank the financial guy who went above and beyond for us. Everything was made to be super easy and fast. Would highly recommend this dealership.
Kyler is awesome! We saw a certified pre owned vehicle on line and spoke with Kyler to set up an appointment. Kyler listened to our needs and although the vehicle we called about was no longer available, he found us an even better one that fit our needs. Kyler was very easy to communicate with and responded in a timely manner. He was very knowledgeable attentive to what was important to us and made it happen! This was by far the best experience we have had buying a car. Kyler and the entire Frank Leta Honda team were great! We are so excited for our first road trip in our Honda Pilot!
Had a great experience with Jordan buying a used Odyssey this morning! Very helpful and personable
Jordan M. was really helpful at walking me through my first major car purchase! Very attentive and hard working.
Went here after trying to go through Napelton a few times very unsuccessfully (definitely do not recommend go through them!) as well as Frontenac, and Ken from Frank Leta was by far the best sales person I have worked with so far (and I've worked with 5 in just the least year!)
Devin was fantastic! Helped me and my father out getting an accord. Great communication and transparency throughout the process.
Great experience buying a Honda Odyssey from Ken!!!
Ken G & Dave were SO helpful in the buying/researching process. They helped me make the final decision (23 Passport) due to their friendly nature and relaxed no pressure environment. I was hesitant to new car shopping due to prior experiences, but can't recommend these guys enough. They took the time to sit down and run through options and features in great depth. Unfortunately due to how inventory works, I had to buy through another dealer. BUT - if I had it my way, I would have gone through these guys 110%.
Steve Wallace and the Frank Leta Honda team are amazing. We just finished purchasing our second vehicle from him in our family. So through, patient, and hardworking is how I would be describe the entire process. The finance department was great too and even got us a better deal than they originally thought. The service department is super nice too. I cannot recommend Frank Leta Honda and Steve Wallace enough. Thank you guys for everything you did for us.
Had a great experience with Steve Wallace at Frank Leta. He helped get me a new CR-V and made the process very quick and easy. Highly recommend Frank Leta and Steve Wallace!

Your St. Louis Honda Dealership
---
Welcome to Frank Leta Honda
Frank Leta Honda welcomes you to our local St. Louis Honda dealership near you. Visit our Honda Showroom, Service Center, Finance Center, Leasing Office, and Auto Parts Store, all under one roof, to best serve you and your family. Whether you are looking for Honda Deals, Service, Finance, Selection, or Online Car Buying, Frank Leta Honda is here for you.
---
Honda Cars for Sale Near St. Louis
The Frank Leta Honda dealership is your local dealer, offering Honda cars, trucks, SUVs, and minivans for sale and lease in the St. Louis, MO, area. Whether you're looking for a great deal on a new, used, or certified pre-owned vehicle for sale, you're sure to find something special at Frank Leta Honda.
---
Honda Service, Finance & Leasing Center Near MO
Our Honda Service, Finance, & Leasing Center Near St. Louis is your go-to source for all your Honda needs in one convenient place. Our St. Louis Honda dealership's team of lease and finance specialists, certified technicians, and genuine Honda parts experts are ready to offer you an exceptional experience at Frank Leta Honda.
---
St. Louis Honda Dealership In O'Fallon MO | Frank Leta Honda
Get Directions To Frank Leta Honda